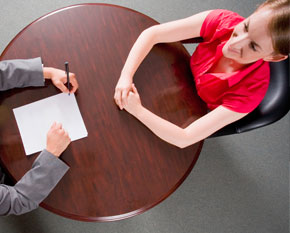 Job Seekers

Job Categories

Current Open Positions


SUBMIT Job Application

Required Documents

Background Check Release

I-9 Form

W-4 Form

Direct Deposit Form

Employee Statement

Notice to New Hires: ACA

DLSE Notice to Employee

JPS, Inc. is an Equal Opportunity Employer.

Job Seekers
Why Work For JPS?
JPS has been in the staffing industry for almost 30+ years providing workforce solutions to Northern California's prime companies. We are a full-service provider offering some of the most sought employment positions in different industries. If you are searching for an entry to a company of your choice, we are pleased to inform you that a good percentage of our temporary employees have been converted to full-time positions by their Employers. More important is that working with JPS gives you a state of work-life balance. We provide you the opportunity to work for the companies you prefer and the job positions for which you have the experience.
Our Staffing Managers are always ready and available to represent you in your job search. We will make the job-hunting an easy as 1-2-3 steps:
STEP 1. Complete an online application here or call us directly at 408.943.0111.
STEP 2. A JPS Staffing Manager will contact you for a telephone interview
STEP 3. A face-to-face or virtual interview to discuss your employment needs
JPS will make your employment search a pleasant experience!
Screening Process
JPS uses an extensive recruitment process to screen all job applicants. Job seekers are required to submit resumes and complete an online application at www.jps-inc.com. Upon receipt of your on-line application, a Staffing Manager will contact you for a telephone interview. Subsequently a face-to-face interview will be scheduled at the office location. The documents requested during the interview are the following:
These documents are requested during the interview:
Updated resume
Documents that establish identity and employment eligibility
3 Professional or Business References

Safety Program
JPS is committed to ensuring that our employees work in a safe working environment. We coordinate with our clients to ensure they provide on-site safety instruction.

Drug & Alcohol Policy
JPS, Inc. is committed to creating a workplace free of drug and alcohol abuse. We routinely conduct pre-employment and "for cause" drug tests.
The use, consumption, possession, sale, purchase or transfer of unauthorized or illegal drugs or substances or the abuse or misuse of legal drugs on JPS, Inc. or Client premises, while on JPS, Inc. or Client business or while operating JPS, Inc. or Client vehicles or equipment, is prohibited. Any violation of this policy is grounds for disciplinary action which may include reassignment, suspension or termination.