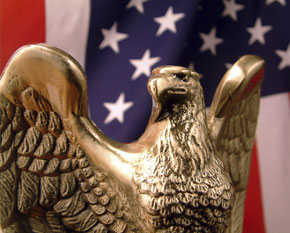 JPS, Inc. is an Equal Opportunity Employer.

508 Accessibility Outline
Section 508
requires that electronic and information technology is accessible to people with motor, vision, or other impairments. Josephine's Professional Staffing, Inc. has coded the pages on this site to be as accessibility compliant as possible without diminishing the visual appeal or interactivity for non-disabled users.
All pages meet the

Priority 3 or AAA

508 Accessibility Compliance level as determined by Total Validator.
All pages validate as XHTML 1.0 Transitional.
All stylesheets validate as CSS.
Navigation / Content Accessibility
Access Keys have been implemented to facilitate keyboard navigation.
All pages have "skip to content" and "skip to nav" links.
All links in the dynamic menu used on this site is accessible to screen-readers.
All non-text links have title attributes which describe the link in greater detail.
All links which open a new browser window have this function annotated in the title tag.
All tables used are properly structured and annotated data tables.
Visual Accessibility
This site uses cascading style sheets for visual layout.
If your browser or browsing device does not support stylesheets or you have stylesheets turned off or otherwise overridden, the content is still logically presented and readable.
No blinking images were used.
Image "alt" tags have been populated for important images only.
Access Key Legend
| Access Key | Target |
| --- | --- |
| 0 | Access Key Legend |
| 1 | Home Page |
| 2 | Skip to Content |
| 3 | Skip to Navigation |
| 9 | Contact Us |
| a | About Us |
Click here
to find out more about Browser Access Key Keyboard Function.