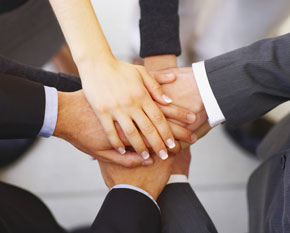 JPS, Inc. is an Equal Opportunity Employer.

FAQ: Job Seeker Q & A
1. What is the cost of JPS services to job seekers?

There is no cost to job seekers. JPS is paid by the corporations where the temporary employees are placed.
2. How do I apply on-line?

If you would like to be considered for employment, complete the application form online. A JPS Manager will contact you for additional information including your resume and references.
3. What types of job positions are available for me?

JPS is a full-service staffing provider. JPS offers Temporary/Contract, Temp-To-Hire, Direct Hire and Payroll Services opportunities for a wide range of skill sets and in a variety of industries. Check out our Current Open Positions.
4. What is the job placement process?

A Staffing Manager will evaluate your skills, abilities, interest and background to determine the assignments that would best match your qualifications and background. We utilize skill tests, resume analysis, face-to-face interviews and reference checks. When a Client sends a job order to JPS - JPS will forward the resumes that best match the Client's job specification. If your resume is selected by the Client, a Client interview is set-up by JPS. Subsequently, if you are offered a job position, JPS will complete the hiring process i.e. additional background and reference checks.

We continually monitor and evaluate our employee files to match the most qualified person with our client's requirements. Our relationship with you will be based on constant reciprocal communication. It is our determined goal to make your experience as a JPS employee rewarding and enjoyable for you. In line with this, your ideas and feedback are always welcome.
5. What do I need to do to prepare for my assignment?

JPS strongly recommends that you become familiar with the company by visiting the client website, review your scope of work and the location of the work assignment. Be punctual for your interview and dress professionally. Visit the JPS Blog or any of the pages in the Job Seekers section to obtain valuable information about how you can achieve a successful and rewarding work experience.
6. How long do the assignments last?

The length of assignments is subject to our Client's needs. It can be short term and some are long term assignment. JPS will strive to match the right person with the right job.
7. What if I have questions about my assignment?

A Staffing Manager will be assigned to you who will assist you in all the stages of employment. You can call, email or visit her/him at JPS office.
8. What if I need to cancel my assignment?

If there's any reason you can't show up to work or need to cancel your assignment, please promptly contact JPS Manager. JPS will notify your Supervisor.
9. Does JPS continue to support me after I start a job?

YES. While your supervisor at the work site is your resource for daily work-related questions, JPS is your employer and is available to support you if you have any questions or concerns that are HR related.
10. What do I do when I finish my assignment?

Your JPS Manager will be aware of your status, and will continuously work to place you on new assignments. Please let us know if there is any change in your availability, and remember to provide us an update to include your recent job experience and any new skills you've gained.
11. When do I get paid?

JPS weekly payday is Friday. You may pick up your weekly paycheck at the JPS office site in San Jose or for your convenience, we also offer a direct deposit payment method.