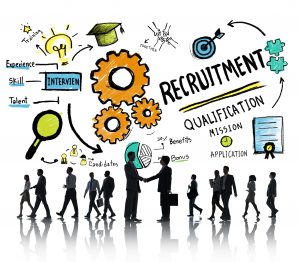 Why do staffing agencies exist if employers can handle their own employee recruitment? The answer is they save employers time and money.

Staffing firms are able to dedicate all their resources to developing a pool of candidates. The screening process that agencies put applicants through results in a smaller, but higher quality, selection of potential new hires.

It may seem like an odd idea, like spending money to save money. However, the benefits clearly outweigh the cost; here are the top three reasons to work with a staffing agency.

3 Reasons to Hire a Staffing Agency for Employee Recruitment

1. Higher Quality Candidates
Staffing agencies have dedicated their activities to the hiring process as a business. They are specially equipped to recognize talent and to weed out those lacking experience. Pre-screening and pre-selection for applicants removes weak potential hires ahead of time, so that hiring managers don't have to waste time interviewing unqualified candidates.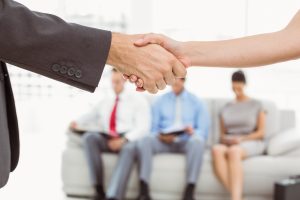 It is a standard practice for staffing agencies to present two or three of their best candidates to the employer for each position. This raises the quality of the hiring pool as well as that of each individual applicant.

2. Expedited Screening
Recruiters at staffing agencies generally have well-developed, ongoing employee recruitment networks. They are always sourcing talent, so they are aware of specific candidates who may be a solid choice for a number of positions at any time. Additionally, staffing agencies have time and resources available to put applicants through an intensive screening and assignment process; most private businesses do not have the same bandwidth for this.

Staffing agencies can provide candidates who are well-suited and ready for the job. They can also do so more quickly than a hiring manager in another industry would be able to. If you're only interviewing qualified candidates, you will be able to make more sound hiring decisions more quickly. It will likely increase the efficiency of your onboarding and training processes as well.

3. Shared Goals
Staffing agencies are personally invested in the success of your hiring. Simply put, it is their job to deliver qualified potential employees. If they provide poor candidates, their reputation and bottom line suffer. Staffing agencies thrive on credibility, so they try to avoid negative impacts at all costs.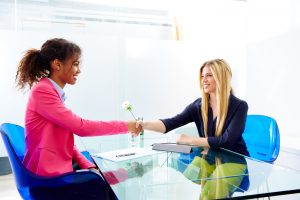 You can look at a staffing agency as a partner in your success. For companies without an employee recruitment department, a staffing agency is like an accessory branch assigned to deliver the best potential hires to your door.

Most agencies specialize in serving particular industries. Working with someone who knows your industry and its needs provides an indisputable asset to your establishment.

For specialized hiring in healthcare, government, transportation/engineering, commercial/professional or industrial/manufacturing fields, contact Josephine's Professional Staffing! We are available by phone at 408-443-0111 or by email at jps@jps-inc.com.

Are you currently looking for a new position? See our current job openings here!