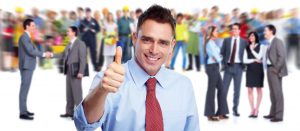 If you're a temporary employee or contract hire who's completed their assignment, how do you exit your position with good rapport between you and your employer? Josephine's Professional Staffing has assembled a short, helpful guide to leaving on a high note.
Employers at contract jobs can serve as valuable references for a resume, showing future employers that your short stay was valuable. This article will guide you through leaving a lasting, positive impression on your workplace when you move on to a new opportunity.
How Can A Contract or Temporary Employee Leave A Good Impression?

So, you've completed the chief responsibilities of your contract, you're wrapping up your stay and the end is in sight. You may have a new opportunity waiting or maybe you're still looking at job listings. To ensure that your time as a temporary employee was well-spent, follow these steps!

1. Continue your positive attitude.
It is easy to feel as if your work is done and you just have to tough out the next few weeks. If you need to, perform a revamp on your approach to work. Think about the determination you brought to the job when you first began or the joy you felt when you first mastered your responsibilities.
2. Work harder in the final stages of contract.
Whether work is flooding in or tapering down, make sure to address everything that must be completed before you close out the contract. Get on the same page as your supervisors and permanent coworkers by asking questions and taking initiative.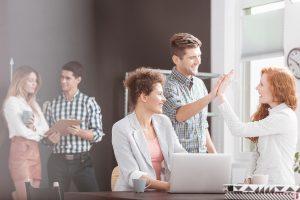 3. Participate in staff activities as much as possible.
Is there an important meeting or staff potluck coming up before you end your time as a temporary employee? Prepare questions and comments for that meeting. Bring cookies to that potluck. Show the people you've worked with at all levels that you're invested in their success as well as your own. 
4. Request a meeting or evaluation from your supervisor.
Temporary employees can feel rushed along through the hiring process. Afterwards, these employees may not receive the same training or attention as permanent staff. To walk out of the proverbial 'door' with a sense of your strengths and accomplishments, request a brief meeting or evaluation with your main supervisor.
5. Get contact information and permission to use references.
After you've affirmed your connections with your supervisor and coworkers, find ways to stay in contact with specific individuals. Also, ask superiors if they would provide a positive reference when you apply somewhere new.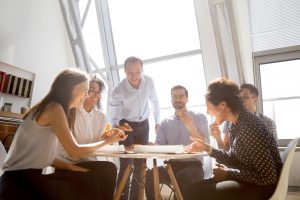 6. Offer to train the next person in your role.
Willingness to pass on the knowledge and skills you've attained shows that you value your employers' bottom line. They will likely have to invest less in training and on-boarding the next set of temporary employees if you show the new hires what you know.

If you are a temporary or contract employee looking for your next job, see Josephine's Professional Staffing's list of current openings. For further reading on how to secure your next position, see our blog article for tips on including contract work in your resume!