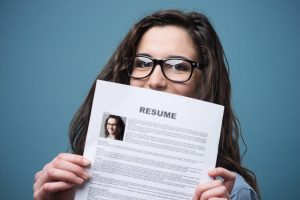 For those who've worked temporary or contract positions, it can be challenging to know how these short-term engagements affect the value of your work experience on paper. It's important to present temporary work experience as valuable, with each job adding to your skills and experience, and forming you into the ideal candidate for a new opportunity. Here are six helpful resume tips that will help you stand out in the application process.

Resume Tips: How To Reframe Temporary Experience

1. Label temporary positions as "temp," "temporary" or "contract."
Make sure that your potential employer knows that you completed your full term at the job. List both the company or organization and any staffing agency you went through. According to The Muse, the main risk with listing temporary work is that a new employer might think you are not ready for a long-term position. Make it clear that you stick with assignments and see them through to completion.

2. List beginning and end dates precisely.
According to Top Resume, job seekers should list positions held in exact chronological order and be specific about duties performed in each period of time. Another bit of resume advice is to specify if you were brought on as permanent after serving in a temporary capacity where applicable.
3. Be specific about goals and achievements.
What did you accomplish while you were at each temporary job? What expectations did you fulfill or exceed? A good resume tip is to address how you succeeded and what new heights you attained with each consecutive position.
4. Demonstrate your acquired expertise in the "skills" section.
You can bring a scattered work history together in the "skills" section of your resume. Draw from your descriptions of your work history to make it clear where you honed each skill. A developed "skills" section synthesizes your training with what you have to offer a new employer.
5. Include references from your temporary jobs.
Show that you had positive rapport with your past employers, including short-term ones. Listing references from temporary positions demonstrates that you left a positive impact on your work environment.
6. Write a cover letter that tells a cohesive story.
Especially if you have multiple temporary positions on your resume, you will need to sew together the loose ends of your work experience. Show how your education, professional background, accomplishments and skills come together to make you the best possible choice for a future position.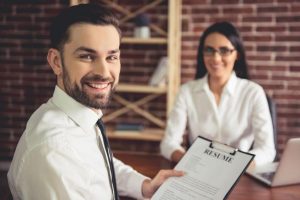 By employing these six resume tips during your job search, you can communicate how your experience has equipped you to succeed in future opportunities.

If you are currently seeking employment, please see our current openings at Josephine's Professional Staffing or contact us at (408) 943-0111. For more tips on finding the right opportunity for your next job or contract assignment, read our blog here.