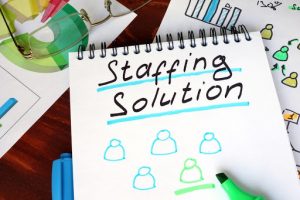 Working with a staffing agency provides numerous advantages to employers, including support, consultation and cost-reduction. This article will cover five of the many benefits of contracting a staffing agency. For further information on the valuable assets companies like Josephine's Professional Staffing provide, read our blog article on three reasons to work with one.

5 Benefits of Working With a Staffing Agency

1. Expertise
Staffing agencies are specialized in the industries they serve. That means they can find suitable candidates quickly, and they know exactly what to look for when it comes to your company culture and the position you need to fill. Agencies like Josephine's Professional Staffing have spent years finding talent for medical, construction, office and numerous other types of positions. They have a developed deep understanding of the needs of employers by industry.

2. Cost-effectiveness
Staffing agencies also allot the majority of their time and resources to finding and screening candidates, greatly increasing the efficiency of the hiring process. Many staffing agencies use a portion of fees from contracted companies to cover tax and compensation, as well as administrative costs, for employees they place. Between heightened efficiency, administrative duties and cost-coverage, employers save both time and money while gaining high-quality employees.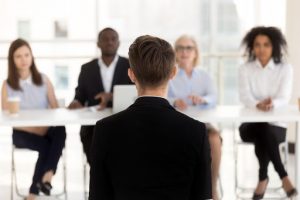 3. Staffing for Short-term Needs
Agencies have the resources to fill multiple temporary openings rapidly. Such an undertaking can be costly in terms of lost productivity for private companies and public organizations alike. Staffing agencies are constantly networking, putting up job postings and being approached by job seekers. Tapping into their network can get employers' short-term and high-volume projects off the ground quickly.

4. Workforce Diversity
Agencies are able to source from their broad network and procure potential employees from a wide range of backgrounds. They tend to attract a greater pool of diverse candidates than a specialized employer might. Staffing agencies screen for transferable skills and individual potential more than for previous or identical experience in the position being filled. This puts them in a unique position to match candidates from a wide variety of demographics and walks of life with employers and opportunities.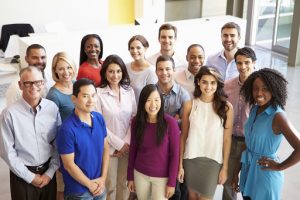 5. Employee Retention
Staffing firm practices, such as pre-screening candidates, ensure the suitability of an employee for a given company. Agencies also depend on the quality of their candidates to meet their bottom line and maintain their reputation. Many staff temporary-to-permanent positions where the candidate is continuously evaluated and trained after hiring. An employee working who remains at the end of the temporary assignment is well-prepared to stay with a company long-term.
Employers, if you are looking for talent to fill short- or long-term assignments, give us a call to see how Josephine's Professional Staffing can help your get started with your candidate search today!
Job seekers, are you looking for a new position that matches your skill set? See our current openings here!