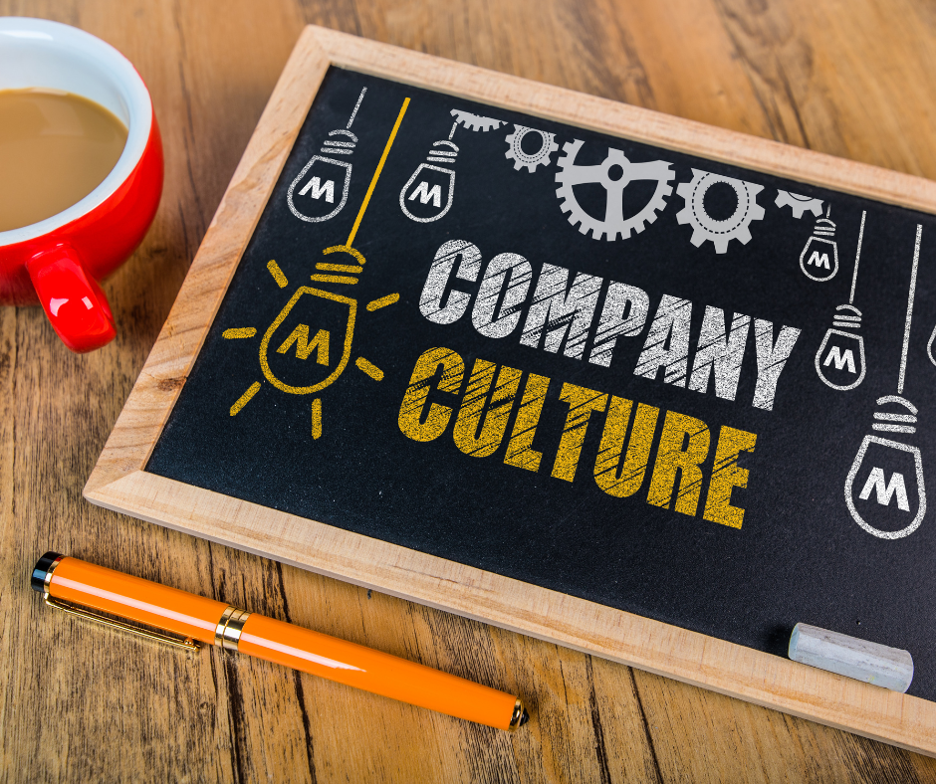 After years of research, renowned psychologists and leaders compiled enough data to determine that a positive workplace culture is the bedrock of a successful business. It's understood that a culture that supports employees' growth as well as values them is imperative in today's job market. Company culture reaches far beyond the behavior of its employees; it's more about how people interact and function within an organization when no one is watching. In this blog post we discuss six steps to help your business build a positive company culture.
1. Set Clear Expectations
What are some of the ideal characteristics that you want to incorporate into the current company culture? There isn't a one-size-fits-all approach; each company will be different based on the organization's priorities. Developing policies and procedures around new ideas can help you get started.
2. Establish Trust
Most effective leaders know that creating a healthy work culture requires establishing trust with employees from the outset. Motivating employees to improve using honest lines of communication goes a long way. Aligning your behavior with company values will naturally reflect a top-down leadership role. Keep in mind that trust is earned over time and takes consistent effort. Begin by determining your current workplace culture. As a leader, your perspective might be wildly different from your employee's. It's best to understand this from a broader perspective and invite an open discussion to help with the process. If you still face challenges, sometimes hiring a third-party consultant can offer some much-needed clarity.
3. Increase Employee Engagement
Employee engagement can be measured through quantitative factors such as loyalty, emotions and satisfaction. A recent Gallup poll notes there is a direct correlation between low engagement, high turnover and poor performance. Improving engagement helps companies outshine their competition. Creating a productive and inclusive company culture is more vital than ever.

Take Google for instance; they employ thousands of people a year. Google sets the bar high when it comes to company culture and they track employee happiness through an annual survey on culture, salary, managers and career opportunities. Creating a positive environment where everyone feels included and important is no easy task, but when done well, every individual feels that they're working toward something bigger than themselves.
4. Focus On Learning
A culture of continuous learning can be pivotal for keeping employees engaged. By allowing your employees to develop certain skills, you express a commitment to their development and prepare them for greater responsibilities. Scheduling one-on-one meetings or check-ins with workers to offer feedback is a reliable resource and a motivator for employees. By encouraging them to accept the idea of continuous learning, they are more likely to make valuable contributions.
5. Conduct Employee Surveys
Feedback surveys can provide valuable information as to why employees leave an organization. It's possible that the poor performance lies with them; it's also possible that there's an undercurrent of dysfunction that you're not aware of. Until you begin performing exit interviews or conducting surveys, it's likely you'll remain in the dark. In addition to manual surveys and check-ins, there are quite a few employee engagement tools that can offer assistance. One resource available is TINYpulse. This tool enables businesses to customize surveys and even generate analytics based on the results.
6. Set The Tone During The Onboarding Process
Sharing your company culture with employees from the beginning allows them to manage expectations and understand their role and the roles of those around them. Many organizations adopt onboarding across all departments so that workers don't feel siloed. It's also essential to involve new hires in team meetings from the outset. All of these strategies send a clear message to your employees that they're part of something bigger —a part of the team. Of course, being warm and welcoming goes a long way too.
There are also a lot of third-party resources, known as collaboration software, to welcome new hires. If this isn't an option, you can develop your own checklist for employees to get better acquainted with the company. The principle here is to give people ample tools to feel supported and comfortable along the way.
The various constituents that make up company culture can be as narrow or broad as a company envisions. Determining how to engage employees is a win-win for workers and managers alike.