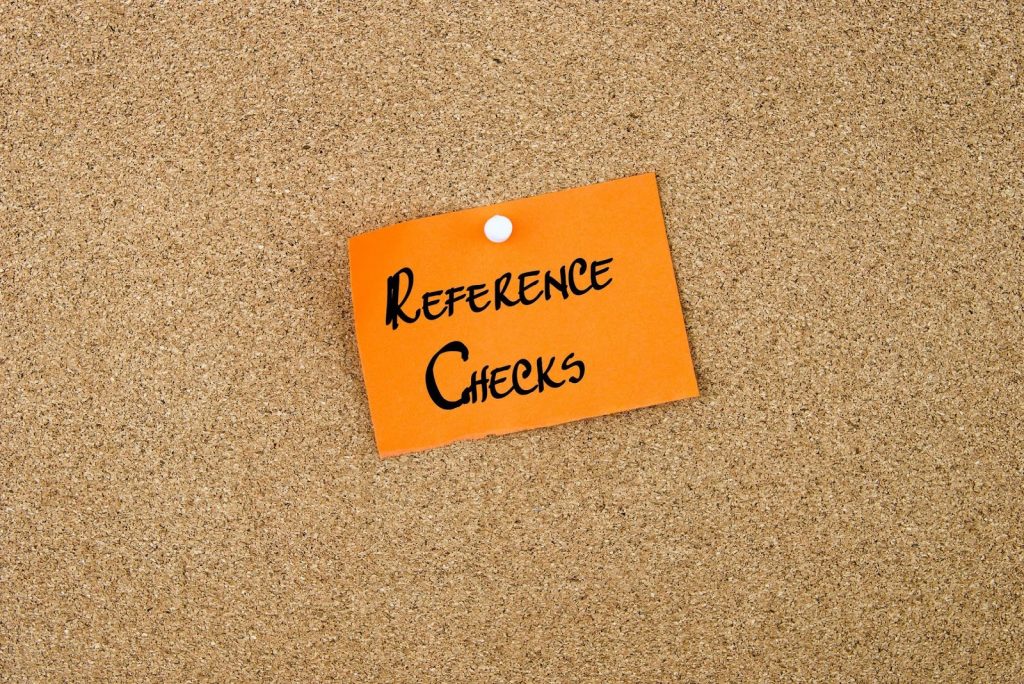 When hiring new employees, it's necessary to look at a candidate's past experiences in the workplace. While resumes and cover letters often highlight the positives, references can sometimes answer questions and fill in the blanks that might make or break a potential employee's chance of working for your company.
9 Essential Considerations When Reviewing Candidate References
When approaching a business reference, begin by asking simple, straight-forward questions before asking about more detail-oriented scenarios. In your call or email to a reference, pursue the following lines of inquiry:

1. Verify the basics. Ask the reference for their former employee's past dates of employment, official title and duties. This will give you, as a hiring manager or business owner, common ground with the reference while also building rapport.
2. Would the reference rehire said individual? Be sure to ask for their reasons for leaving and why they would or would not welcome that individual back into their workforce.
3. How far did the candidate advance within their role at the reference's organization? Knowing the advancement or lack thereof will speak a lot about the work ethic of a potential employee. Asking about advancement could either keep you from hiring a subpar employee or help you identify an individual with exceptional work ethic.
4. Delve deeper by asking specific questions about the duties and responsibilities assigned to the candidate. Was the reference consistently satisfied with the candidate's performance? Consider asking the reference about the candidate's quality of work. Did they go the extra mile or stick to the status quo?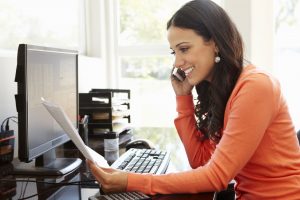 5. Ask questions that connect links in the story provided by other references or the candidate themselves. For instance, what were the candidate's strengths on a professional level? This could be especially enlightening when compared against the answers that the candidate provided when asked the same question.
6. Consider how specific tasks performed at a candidate's former position could be translated into the duties you are hiring for. Ask references to confirm the employee's performance abilities in relation to the tasks that will be assigned in your company's available position.
7. Always ask about the attendance and timeliness of former employees. Punctuality is a strong indicator of work ethic and organizational skills. Was the employee frequently late? Did they miss work without notice?
8. How did the employee get along well with their coworkers? Did they build rapport with company team members, or were they more focused on individual tasks? This question is not meant to help determine the friendliness of a candidate, but rather their ability to work with other employees, develop professional relationships and step into leadership roles.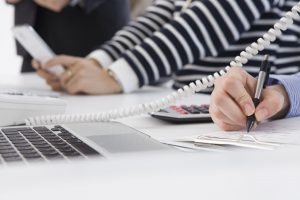 9. Close with an open-ended question. Allow the reference a few moments to share any additional details or final thoughts about the candidate, whether positive or negative.
These questions will help ensure a positive and sincere conversation with a potential employee's references and help you create a clear picture of whether a candidate is a good fit.

If you need assistance filling open positions, Josephine's Professional Staffing can help you find the right fit for the job. Please contact us for any of your staffing needs! For more resources on hiring and recruitment, see our employers page or read our blog.