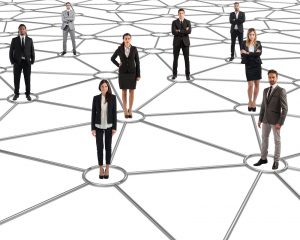 Active job seekers know the value of networking. It is a great way to meet other professionals in your industry and make connections that last for years to come. As important as networking is for job seekers, making these types of connections can often times be intimidating.
Whether you have a couple of connections already, or are just starting out, here are our top three networking tips to help you get exposure in the job market.
Networking Tips for Job Seekers
Be proactive. Networking doesn't happen on its own and contacts won't magically appear in your cell phone. If you are networking for the first time, a great way to get started is by contacting those you already know like fellow alumni, friends or former co-workers. Do they have any contacts in your industry? Also, remember that LinkedIn is not just another social media site; it can work wonders when it comes to meeting new people. LinkedIn groups are a terrific way to connect with other business professionals in your industry and even in your geographical area.
Give and take balance. People often like to help and mentor others, but they also stay away from those who seem opportunistic. While networking is an exceptional way to meet new people who may be able to help, it is important to remember that networking is a mutual exchange of information. Be sure to communicate what it is that you can bring to the relationship in return.
Ask and listen. Job seekers will frequently ask a contact for an informational interview. This is a casual meeting in which seekers can get a chance to prepare in advance and ask questions relating to the industry as a whole, specific to the contact's place of work or day-to-day activities. Having great listening skills is just as important as asking questions when networking. People love to talk about themselves so take the opportunity to let them speak about their successes, mistakes and experiences. Let them share any advice they can offer. Beyond making a connection, it also serves as a valuable learning experience.
Job seekers, if you are looking to get your career underway see our current openings and give us a call to see how Josephine's Professional Staffing can help you get started with your search today!