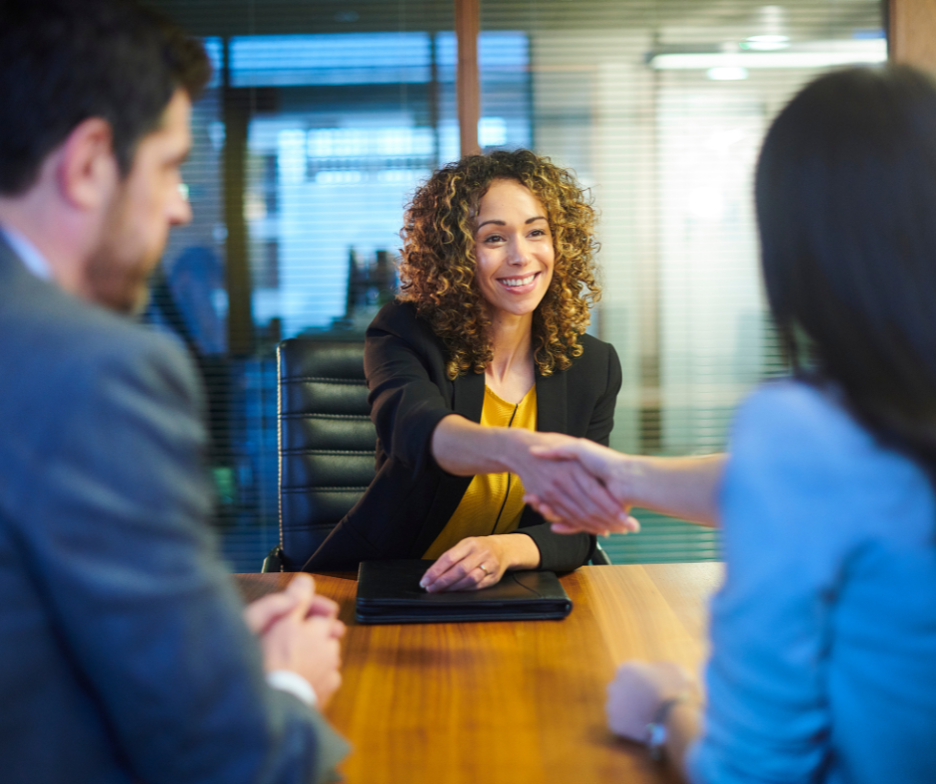 How First-Time Hiring Managers Can Prepare To Maximize Results
As a first-time hiring manager, the interview process can be daunting. Although it may get easier over time, you need a blueprint to be certain you're diligently accomplishing your goals. Whether you need to improve existing methods or it's your first time hiring, there are key components that will help eliminate bumps in the road. It begins by identifying what success looks like to your team and aligning your goals with your recruiting team and department manager. You must know the duties as well as the hard and soft skills necessary to fulfill the expectations of the role. Also, establishing a targeted deadline for filling the position will provide you with necessary benchmarks to meet along the way.
First-time hiring managers can begin by reviewing resumes. This allows hiring managers to study the applicant before the interview even begins. Here are three specific things to watch out for:
Is the resume accurate and up to date? Look for formatting and any inconsistencies with grammar, spacing, font and color.
Does the resume contain any red flags? Inconsistencies with gaps in employment or discrepancies with social media profiles will provide more insight.
Step-By-Step Blueprint For First-Time Hiring Managers
First-time hiring managers need to be aware of questions that are off limits. Avoid topics that involve race, religion, age, family and in many states, salary history. Of course, having structured questions and a scoring method is foundational to the process, but it's also vital that hiring managers actively listen and go beyond the standard format. It's okay for hiring managers to be improvisational, as this can often be a defining moment in the interview process. If you have a general gut feeling, it's best to dig deeper and prepare to ask more clarifying questions. Even if a candidate may say something that seems odd, don't write them off entirely; ask a follow-up question and give them a chance to explain further.
First time and seasoned hiring managers need to lay the groundwork for success. Here are a few simple steps to keep you on track.
For virtual interviews, as a first-time hiring manager you should test your technology to assure that you don't experience any glitches. Confirm that your audio is functioning properly, lighting is optimal and background scenery is appropriate.
As the hiring manager, you should give your candidate a warm welcome and be sure they feel comfortable. If the interview is in person, you can offer them water.
Seasoned hiring managers avoid ineffective or open-ended questions like, "So, tell me a little about yourself." Remember you want to ask questions that yield answers of relevance and real substance, cutting through any extraneous information.
Both first time and experienced hiring managers need to be prepared to answer questions about the company: mission statement, company culture, perks for the job and any options to grow within the organization.
Now, the first-time hiring manager will have a much clearer picture of the candidates: their personality, motivations, long- and short-term goals and specialized skills. Ideally, hiring managers can now envision the candidates you potentially see thriving within your company.
The first-time hiring manager's next step is to schedule a time to discuss candidates and examine interview notes with the direct supervisor for the open position and your hiring team.
First-Time Hiring Managers Can Achieve Successful Outcomes
Laying the groundwork with these effective steps can allow first-time hiring managers to embark on this process with confidence. It's not always about finding someone with perfect credentials and work experience, it's also being an organization they can see themselves working for and want to invest in. Ultimately, you're building a team that adds value and represents your organization in the best way possible. Hopefully these tips eliminate a few of the challenges of being a first-time hiring manager.