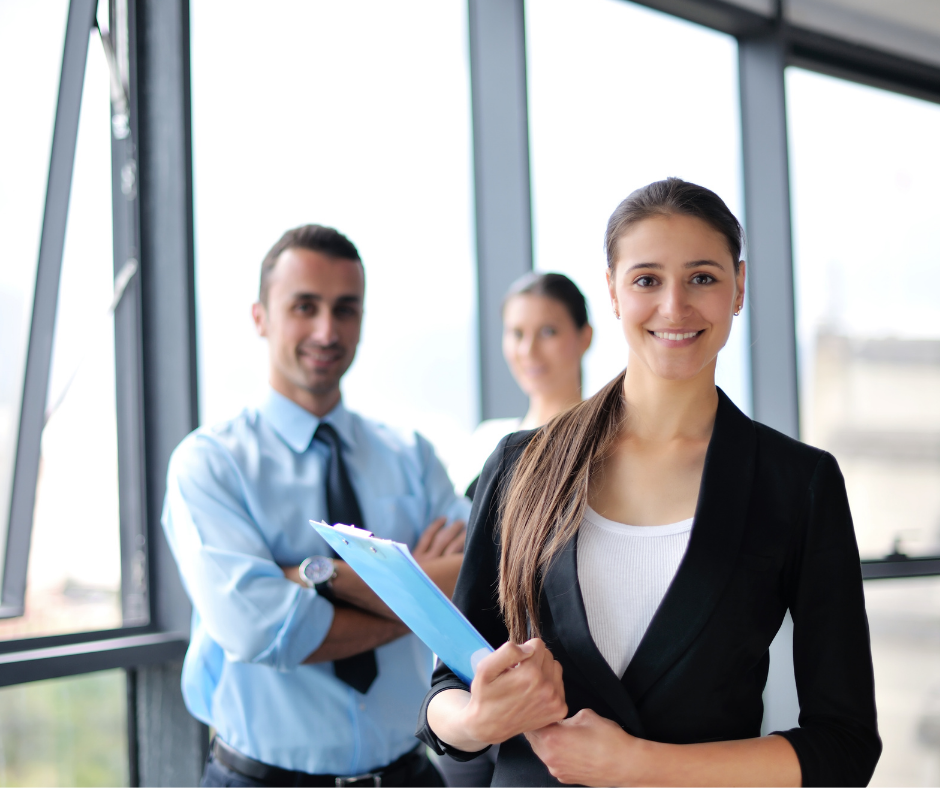 Reasons to Reevaluate Your Hiring Process
The hiring process can be long and arduous, and often doesn't produce the results employers desire. In fact, most traditional interview processes are flawed at best. A company's ultimate goal is to reduce turnover and increase retention. New hires cost money, so most organizations are looking for ways to ensure a successful and transparent interview process. The objectives should be simple: your hiring process should help you find talented people that bring value to the culture, produce good quality work and stay long term. In this blog post we discuss encouraging the job seeker to provide authentic responses, using video conferencing to conduct interviews and best practices for post-interview discussions.
Improve The Hiring Process By Encouraging The Job Seeker To Provide Authentic Reponses
There are several categories of inquiry to find qualified employees who will eventually move on to the next stage of the hiring process. The first is to ask the candidate what they can share with you about your company. Their response can easily set the tone for the rest of the interview process.
Another way to improve recruitment is by testing critical thinking skills. This can be done by asking how the job seeker would perform a certain skill or function or how they might improve upon an existing function within the company. This provides the employer a revealing glimpse into a job seeker's thought process and could determine if they move on to the next stage.
It's also vital that a potential candidate has excellent listening and communication skills. You could ask them to speak on an unrelated subject, one they consider themselves to have a great deal of experience with, and have them teach it as if the hiring team knows nothing about it.
The latter two categories permit the job seeker to choose the topic of discussion, hopefully making way for a stimulating conversation. It's good to note that these questions can also be sent to the candidate ahead of time, giving them ample opportunity to prepare.
This format for conducting job interviews has been successful because the job seeker has a chance to do their own research and draw on personal knowledge. This sets the stage for more transparency, as the candidate is not merely coming up with things they think the employer wants to hear; it encourages them to dig a little deeper. Of course, your process can vary depending on the skills you're seeking from each candidate. Be sure to give them an opportunity to demonstrate those skills.
Conduct Job Interviews Over Video Conferencing
Conducting interviews via video conferencing has become a very common practice. There are certain advantages to conducting job interviews this way. One is that it allows the interviewer to determine a candidate's technical proficiency with platforms like Zoom or Google Meet. It also gives the interviewer a chance to see how the job seeker presents themselves over video. Presentation etiquette may include sufficient lighting, a nice background, neat appearance, no technical glitches and good audio. Because so much business is conducted online, this provides employers with an idea of how the candidate will interact with clients and other colleagues and improve the recruitment process.
Best Practices To Handling Post-Interview Processes
When it comes time for the post-interview evaluations, they are best held off until the interview process has gone through all stages. This removes any temptation to discuss the job seeker prematurely, thereby avoiding bias or other conflicts that could potentially arise. When the interview process draws to a close, an open discussion can be scheduled once all employees have had a chance to complete the survey or feedback form.
Improve Recruitment By Getting Rid Of Outdated Methods
Although it can be tempting to accept that hiring is not a perfect science, that's no excuse to rely on older, possibly outdated methods. Unfortunately, companies that don't address outdated interview processes continue to experience high turnover rates. Most businesses can't afford to take a chance on bad hires. It is highly possible, however, to develop an interview process that outlines a concise assessment of a job seeker's aptitude, technical skills and the potential to fit within the company culture.